The chairman of the Ukrainian Medical Society in Lviv officially presented the Marian Panchyshyn Medal to the Lviv Honorary Ambassador Andriy Bazylevych.
During the ZOOM meeting of the Main Council of Ukrainian Medical Society in Lviv during the quarantine, Oleg Duda presented an award for active work in the society, which is aimed at developing the organization.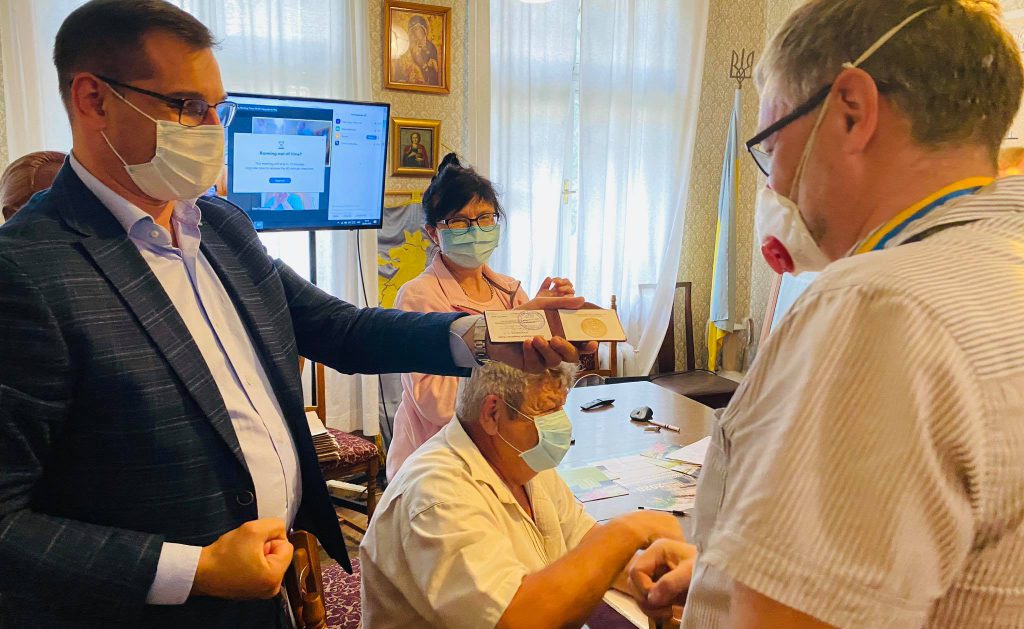 Andriy Bazylevych – President of WFUMA, Doctor of Medical Sciences, Professor of the Department of Propaedeutics of Internal Medicine №1 of the Danylo Halytskyi Lviv National Medical University.